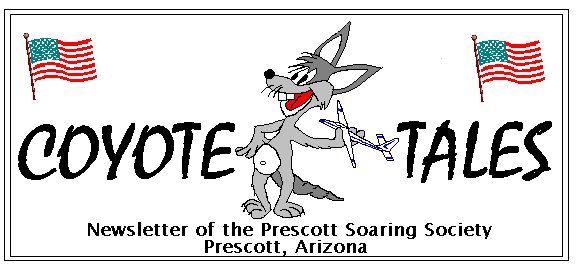 ISSUE NO. 14, MAY/JUNE, 2000
JIM ANDERSON, EDITOR
CLUB OFFICERS:
President……………....Ed Powney, 541-0156
V. President….
Secretary…………….Nancy Dillon, 717-2372
Treasurer………....Rick Hazen, 480-502-1528
Flight Chairman/CCFIG…….A.C. Goodwin
Maintenance Chairman..………..Nick Hazen
CFIG………………...Jim Anderson, 771-0011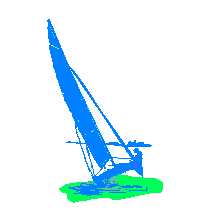 HANG GLIDING VS. SOARING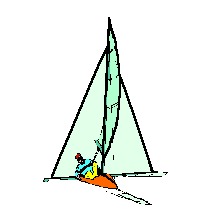 Some of the club members have asked me as a long time hang glider pilot, what the differences are between the two sports of hang gliding and soaring. Although it seems a bit premature to draw any definitive conclusions at this early stage of my experience with gliders, I have thought about it and want to share my observations from both sides.
It might help to draw a comparison between something else that I, and many others might have some experience with. In sailing, there are many ways that you can harness the wind to propel yourself and a craft across the water. From a windsurfer to a full size sailboat, there are many levels and types of sailing craft that will do the same thing, only differently. On a windsurfer, the sailor is exposed to the elements and uses his body in a very integral way to control the direction and speed of the board. Stability is minimized for the sake of maneuverability and control, giving the sailor an unequaled "feel" for the conditions of the water and wind. Reactions to gusts and rogue waves must be quick and instinctual to maintain balance and stay upright. Obviously, the sailor has to dress appropriately for the conditions if he doesn't want
to die from exposure. When the wind and seas become violent, it takes a
highly skilled and experienced sailor to survive and return home safely.
Sailboats, on the other hand, are relatively stable and easy to control. Even when knocked down in strong seas, the inherent stability of a well designed boat will keep itself upright, regardless of the ability of the sailor. Small errors in judgment or lack of skill in piloting the larger craft rarely result in a disastrous outcome. Rough seas still toss the sailboat about, but in general it can handle stronger conditions with more relative comfort and safety. There isn't any doubt in my mind which craft I would prefer to be sailing when the wind picks up and the seas get rough. Because I like to keep it simple, my observations at this point lead me to conclude that hang gliders are windsurfers and sailplanes are sailboats. Both manage to perform the task admirably for which they were designed, utilizing the natural conditions in our atmosphere to
sustain soaring flight. Both have their own strengths, weaknesses, and
limitations. Here are a few that I can think of...


HANG GLIDER/ SAILPLANE
Light, easy to rig / "Can I get some help here?"
"It's freezing up here"/ Close the vent
You can land almost anywhere / "Where's the airport?"
"The cast comes off in two weeks" / Wheels are nice
No rules, just right. / FAA ('nuf said!)
Break down, drive up, set up.../ "I'll have to take another tow"
State of the art = $6,000 / "There's this bank, see..."
3 years, time for a new sail / "I've flown gliders older than me"
"This hawk flew right up to me… /" Bird strikes on final dive
"I don't know if I can make it…" / "I can't see it yet, but I can make it"
"It was really light lift, but fun" / "What lift?"
"I thought I was going to die!" / "What turbulence?"
MARCH 19TH GENERAL MEETING SUMMARY:
The first half of the meeting went along fairly smoothly. Board of Directors reports were presented. The Treasurer's report is summarized below.
Checking Account Bal. $1247.60
Savings Account Bal. $687.31
Blanik/Winch Loan Bal. $3626.72
(New loan transferred to Dick T @ 5.9%)
Jan/Feb Dues Received $1092.67
Jan/Feb Dues Still Owed $898.00
A.C. summarized the current student activities and reported that all the A/C have been annualed.
Dick T. reported on the recent party and what an outstanding job Sandy Hazen did in providing table center pieces and door prize gifts. Approximately 20 people attended.
Dick reported that the by-law change proposal did not pass primarily because of the controversial amendment to lessen the number of members it takes for expulsion.
Dick gave some pointers from the point of view of a Safety Officer.
Be prepared for emergencies during take-off especially with the Blanik and one side of the harness coming loose inadvertently.
No need to use flaps during takeoff in the Blanik
Avoid down-wind landings and make a good uniform pattern standard practice.
Don't start the winch out in too high an RPM as it causes surges which can bang the glider tail wheel on the ground.
Dick gave a little "State of the Union" message highlighting some of the accomplishments of the previous year including:

Title transfer of all of the equipment under the name of the Prescott Soaring Society.

A new Coyote Springs mailbox address.

Purchase of a backup winch.

Revised by-laws

Policy and Procedure Manual

Flight Manual

Improved wire retrieval method to extend wire life.

Some of the things that were not done include:

Generating enthusiasm in the club to do things other than fly in circles all the time, i.e. fun contests, cross country flying, socials.

Getting more volunteers to help in the many chores that need to be done so all the work doesn't fall on just a few.

Amending the current by-laws.

An annual work party. There is a lot of little things that need attention .

At this point, the time to elect a Board of Directors for the next year, the meeting fell apart. The next hour was spent trying to get someone interested in being on the Board. To make a long story short and to refrain from people bashing, the following is a summary of the "election".

President: Ed Powney, self-nominated, no opposition, no vote taken.

Vice-President: Rick Hazen & Dent McCutcheon nominated, Rick Hazen elected .

Secretary: No takers, Nancy Dillon reluctantly took the job as no one else would, no vote taken.

Treasurer: No takers, Ed Kieger, who wasn't even at the meeting was "appointed". No vote taken.

Flight Chairman: A.C. Goodwin nominated, no opposition, No vote taken other than a show-of –hands approval.

Maintenance Chairman: No takers, Rick Hazen appointed, no vote taken.

A motion was mercifully made for adjournment, motion approved.

(Later, after confirming that there was no Treasurer candidate, Nick Hazen agreed to assume that position and find someone else to be V. P.)

LIGHTEN UP:

In order to get members in the spirit of following safety rules, Waldo Pecker suggests that the following "Code of Honor" ritual be administered prior to each flight.

The pilot stands at attention, facing the windsock, puts his hand over his mouth heart and repeats the following "Oath of Honor".
On my honor, I will do my best
To follow safety rules, and all of the rest.
I will do my "tricks" way up high where its neat,
And keep my low passes well above fifty feet.
I'll stay well below the clouds way up high in the heavens,
So I don't get swallowed by a seven-forty-seven.
And when a thermal takes me above fourteen-five
I'll suck on my O2
To make sure I stay alive.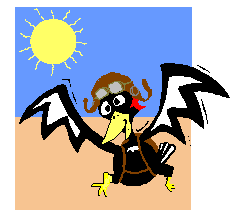 And if I should falter, and let my flying go astray,
I hope God is patient and lets me fly another day.
Overheard from Bill Brink. "If you're going to fly the Zug be sure to tell the termites to hold hands so the wings don't fall off."
Some More Limericks:
There is a young pilot named Nick
Who caught on to flying real quick
It makes him real happy
To out-thermal his Pappy,
But that's quite O.K. with Dad Rick.
There is a Professor named Govinder
Who started flying just last November.
It was an awakening to him
To be a student again
And find out there's a lot to remember
A flying Doctor named Bill
Would rather fly than administer a pill.
With no patients in sight
He'll sneak out for a flight.
Canceling appointments at will.


FLAG DAY:
In honor of Flag Day, June 14. Fly over it, salute it, and see which way it's blowing…..before you land your glider.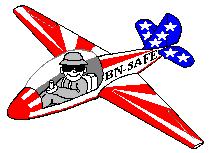 SAFETY FIRST:


TEN STEPS TO SAFER SOARING
(condensed from the SAA Soaring Safety Foundation page)
1. Maintain Personal Proficiency
Being legally current to act as pilot in command does not necessarily imply the level of proficiency needed to do so. Pilots are encouraged to develop a personal proficiency program that allows continuous development of critical flight skills. This is especially important during inactive periods between soaring seasons.
2. Use Checklists Effectively
The Soaring Safety Foundation encourages all pilots to not only use checklists, but to use checklists properly.
3. Properly Prepare for Each Flight
.Preflight preparation encompasses a wide range of activities that include glider assembly, pre-flight inspection of the aircraft and related equipment, weight and balance calculations, a review of appropriate meteorological information, and consideration of regulatory issues that are applicable to the airspace through which the flight is planned. Additionally, the pilot's level of proficiency, physical condition, and physiological needs must also be considered. Remember, FAR 91.103 states, "Each pilot in command shall, before beginning a flight, become familiar with all available information concerning that flight."
4. Conduct Positive Control Checks Frequently
It is, of course, necessary to conduct a positive control check after the glider is assembled. However, the integrity of the flight control system can be disrupted in ways other than the assembly process. It is possible that operational damage or malfunction may affect the continuity of the flight controls in a manner that may not be readily apparent during pre-flight inspection or the flight control check conducted before takeoff. A positive control check is always appropriate during the pre-flight inspection of the glider, especially if the pilot has any reason to question the integrity or proper operation of the flight control system. Remember, the positive control check isn't just for post-assembly anymore!
5. Know the Standard American Soaring Signals
Even if aircraft radios are used as the primary means of communication, it is vital for pilots of both the towing aircraft (winch operators included) and the glider to understand the meaning and proper use of the Standard American Soaring Signals. It is equally important for all ground personnel to understand and use proper signals as well.
6. Always Plan for Emergencies
Pilots should always have a plan of action in mind to address potential emergency situations. This is especially true during takeoff, when the pilot has a limited amount of time and altitude available to use in reacting to an emergency. The Soaring Safety Foundation strongly recommends adding an E, for Emergency Plan, to every pre-takeoff checklist. Emergency plans are just as important for other phases of flight as well. Having an emergency plan in mind will allow the pilot to concentrate on the most important of all tasks - flying the glider!
7. Maintain Situational Awareness
In recent years, the frequency of accidents resulting from gliders being landed short of the selected landing area has continued to increase. In fact, land-short accidents have been the most common type of soaring accident recorded during the past two years. Frequently, these accidents occur during the landing approach at the conclusion of a local flight. Common contributing factors cited in land-short accidents are unanticipated sink, higher than expected winds, and misjudgments of altitude on the final approach. Pilots must develop and maintain an awareness of meteorological conditions or other circumstances that may affect the altitude required to safely complete the approach and landing. This awareness will help the pilot recognize and compensate for the effects of abnormal conditions that may be encountered during the landing approach.
8. Use Effective Collision Avoidance Techniques
With the increasing complexity of the national airspace system and the multitude of aircraft types competing for the limited amount of airspace available, effective collision avoidance techniques have become an absolute necessity on every flight. Collision avoidance is an ongoing process that begins before the glider ever leaves the ground. Regardless of whether the pilot intends to make a local or cross-country flight, proper planning is essential in minimizing the potential of a mid-air collision. Pilots should be familiar with proper pattern procedures at non-towered airports, the use of common traffic advisory frequencies and proper scanning techniques and clearing procedures. Additionally, pilots should be knowledgeable of any special requirements for the airspace through which a flight is planned.
9. Eliminate Obstructions in Close Proximity to the Runway
Surprisingly, gliders damaged by hitting obstructions on airports outnumber those reported damaged by obstructions during off-airport landings. The most frustrating aspect of this type of occurrence is that most obstruction related accidents are easily preventable. The key to preventing this type of accident is simple. Keep all parked aircraft and other obstructions well clear of the takeoff and landing area
10. Make Safety the Primary Goal in all Decision-making
The sport of soaring is unsurpassed in terms of its beauty and serenity. Pilots are attracted to soaring for a number of reasons, most notably the sense of freedom and degree of personal challenge. Soaring provides a level of enjoyment and companionship unmatched by any other form of aviation. However, the personal benefits of our sport diminish very quickly when pilots are injured and gliders are damaged or destroyed.
Preventing the most common types of soaring accidents represents a serious challenge to the soaring community. The good news is that challenge creates opportunity. Preventing the most common types of accidents provides us with the unique opportunity to significantly reduce the number of soaring accidents and, in doing so, make the sport much safer for everyone. The benefits of opportunity, however, demand responsibility. Pilots must accept the responsibility to conduct all flight operations with safety as the primary objective. Every decision of every flight should first be considered in terms of how it will influence the safe operation of the flight. Only by making safety the primary goal in all decision-making, will we ever hope to eliminate the most common causes of glider accidents.
ATTENTION:
Rick Hazen has taken the two club parachutes and had them repacked and legalized. A concerted effort is being made to have them readily available at the "staging" area each flying day. Make an effort to learn how to use them. Remember , parachutes are required by regulations for each occupant when doing dual aerobatics. It's not a bad idea to wear them anytime as long as glider gross weight limits are maintained.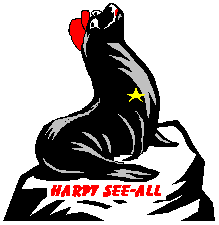 We still have people who are doing aerobatics in Federal airway airspace, flying dual aerobatics without parachutes and doing dual inverted flight in the Blanik which, according to the Blanik flight manual, is prohibited ( and also in the club's flight manual). Since the club flight manual is new, members should make an effort to get hold of a copy (Rick Hazen) and read it. Also, it behooves members to review the glider flight manuals (A.C. or Jim) to familiarize themselves as to what maneuvers are allowed and which ones are not.
WE HAD A PARTY: by Dick Townsend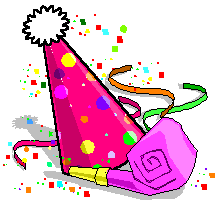 It was on March 4 that PSS had a party. Sandy Hazen was in charge and had decorated Prescott airport's assembly room in gala fashion. The tables were decked out in colorful tablecloths, attractive center-pieces and candles. The scene came alive when members, fami1ies and guests arrived bearing delectable dishes. Initial socializing took place while waiting for stragglers but that good food couldn't be put off forever and peop1e dug in with gusto. Unexpectedly and quite unobtrusively other guests appeared, a ferret and a small puppy; both behaved impeccably and caused no prob1ems.
After dinner came drawings for door prizes, and they were fabulous. There were baskets of goodies, wine, T-shirts, and several flying related books that were not only informative but could grace a fancy coffee table.
Then came some games, starting with a mock election spoofing how c1ub officers might have to be selected in light of reluctance of members to accept responsibility and getting invo1ved . Then two teams competed in moving objects sight- unseen by manipu1ating ropes as directed by a "talker". This was a repeat from last year's party.
Then Rik Fritz showed some video pictures taken while hang gliding. The views were spectacular because the terrain, though rugged and foreboding, was so beautiful.
Other games were available, but people started gathering their dishes and heading home. It was a delightful evening, though only 20 persons showed up. This is to inform the no-shows that they missed a mighty nice affair.


CONGRATULATIONS:
March 19th dawned bright and clear with no wind. One knew that something special was about to happen as there were more than the usual number of people around the staging area. The excitement was high. Sandy Hazen, Son Aaron, and Grandma and Grandpa were milling about with cameras in hand, and with just a tad of tension showing. Of course Dad Rick was there too.
15-year old Nick Hazen and instructor Jim strap in SGS2-33, N5774S for a pre-solo check ride. The flight is flawless, Jim has nothing to do but check the scenery and be proud of the way young Nick has learned to fly. Perfect landing.
"O.K., you're on your own, there's not going to be anyone here in the back seat harping at you. Keep your speed up and be conservative."
Cameras roll, Jim hooks up the 2-33 for a tow. A small but confident voice sounds over the radio, "Winch, this is the 2-33, wings are level, traffic is clear and I'm ready for a tow at 55". And ready he was. A good tow, a circle or two to get the jitters off (no thermals yet) and then into the the pattern for a downwind landing for runway 26. A turn to final with just enough of a slip to put it on the spot and a controlled roll-out, right to the intersection.
CONGRATULATIONS Nick on your first solo flight, a job well done. A.C. and Jim are proud of you.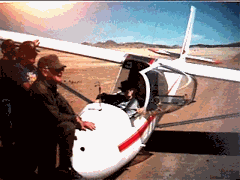 NICK RECEIVING CONGRATULATIONS FROM KEN, A.C. AND DAD NICK
MARCH FLIGHT SUMMARY: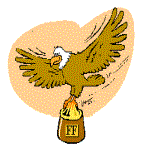 The March frequent flyer trophy goes to, who else, Rick Hazen, also last months co-winner. Also worth mentioning is that Rick's ability to work the weak stuff is getting quite good. Of Rick's fifteen flights, seven were "soaring" flight length, i.e. fifteen minutes or more.
Rik Fritz is fast becoming the club's thermaling champion with his ability to "keep it up" in the lightest of lift. It must come partly from a hang glider pilot's acquired fear of landing.
The most improved pilot of the month is, in the opinion of some, Nick Hazen. The most notable area of improvement is in his landings. What else could be more important. As of late, the number of his landings have equaled the number of his take-offs. (Just kidding).
The weather is finally beginning to be more favorable for soaring even though there have been some windy days. The percentage of soaring flights for the month of March was forty (40) percent as compared to only ten (10) percent for February.
Even the Blanik got a fair amount of flight time. Some of it even right side up.


| | | | |
| --- | --- | --- | --- |
| March | Glider | Minutes | Flights |
| | 1-26 | 812 | 33 |
| | 2-33 | 1106 | 67 |
| | Blanik | 396 | 16 |
| | Zugfogle | 0 | 0 |
| | Total | 2314 | 116 |
| | Average Min/Flight | 19.9 | |
| | Feburary Average | 10.2 | |
| | | | |
FROM THE EDITOR ON ELECTIONS:
There has to be a better way to hold elections for board members than the way the club is presently doing it. First of all, the last general meeting held for that purpose was poorly attended, only twelve members in good standing out of thirty one showed up. If it hadn't been for a whole pile of proxies, there wouldn't have been a legal quorum to conduct business. Why don't more members have an interest in club meetings and in who is on the Board of Directors? Is it because members know that, no matter who is on the board (or that there even is a Board for that matter) the same few people will keep things running regardless. As long as there is a person willing to spend his every waking hour out at the field patching up equipment so that it is flyable and there is someone to collect the money and pay the bills, then maybe people feel that's all that is required.
Secondly, once the nominating process started, only one person really wanted to be on the Board and he nominated himself as a canditate for President. Since no one else was nominated, no vote was taken and the nominee assumed the role of President. The next hour was spent twisting arms trying to get someone willing to take most of the other offices. [The President is responsible for the conduct of the meetings. The Actions are ratified through the minutes at the next BOD meeting.]
My research indicates that most clubs of our type appoint a nominating committee that comes up with a slate of officers before the meeting in which they are elected. The details vary from club to club but the general theme is the same, the clubs' by-laws spell out the details. This allows a better chance of having a slate of officers who are interested in being board members. Also, generally, nominations can be made from the floor at the general meeting. I suggest that something like this be considered by our club.
(As a point of order, the club's by-laws require that board members be elected by a written ballot. Technically the only legally elected board member at the last election was the V.P. To keep things legal, club elections should be conducted according to the by-laws.) [The By-laws have yet to be ratified.]
MEMBERSHIP CHANGES:
Well, it had to happen. Word gets around about our cheap flying and "snow birds" from the north flock down to get in on the action. The latest is Paul Alley, what else, a hang glider pilot from, where else, Flagstaff.
Paul is a Junior engineering student at NAU and has been hang gliding for about 10 years. Staying alive for 10 years hang gliding indicates a careful pilot, and that's what we like to see. Paul has had some limited time flying "power" but is new to the sport of flying sailplanes. Paul's other hobbies include mountain biking.
WELCOME TO THE CLUB, PAUL.
Jump right in and make yourself useful.
SCHEDULE OF EVENTS:
Prescott Soaring Society BBQ
For Members, Family and Friends
Saturday, May 6th, 11:00 to ?
Coyote Run Gliderport
RSVP A.C. (445-1889) or Sandy Hazen (480-502-1528)
Weekend Soaring: Saturday and Sunday, approximately 10:00 am. Come out and help set up.
Cross Country: Rik and, I believe,Wayne are planning a cross-country flight in the 1-26 on Friday, May 28th. Its good to see a little enthusiasm for something other than flying around in circles or doing low-level loops.
REMINDER:
Dues and flight fee monies should now be sent to:
Rick Hazen
30213 N. 48th St.
Cave Creek Ariz. 85331
NEXT ISSUE:
If anyone has anything that they would like to include, get it to the Editor typed, or on a floppy disk in word processor format, call and dictate it if its not too long or e-mail it to me, lestera@northlink.com.
Remember, articles must be suitable for a family newsletter and must be submitted to the Editor by June 20th, 10 days prior to the publishing date.
The views expressed in this newsletter are those of the individual "authors" and not necessarily those of the Prescott Soaring Society.
Back Last months News